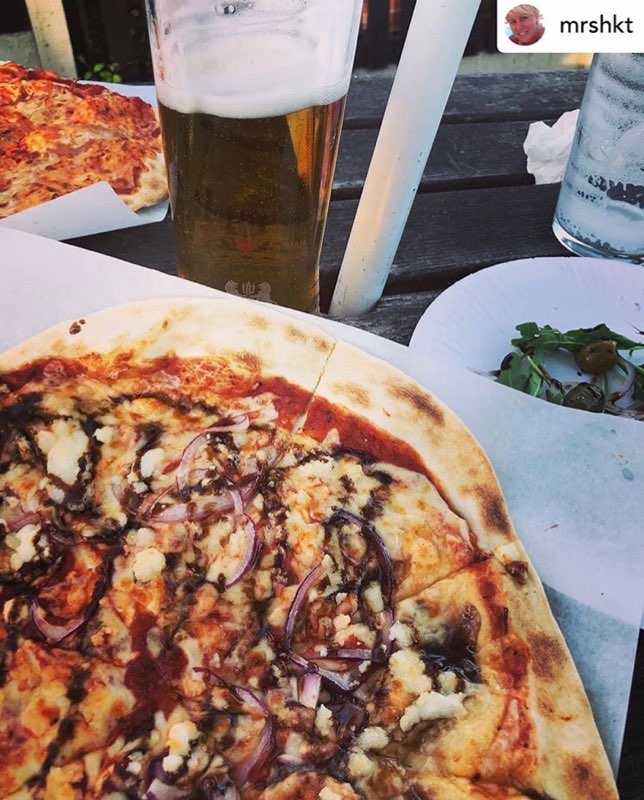 Another great weekend in the Citroen H Van

✅ Sell out at The Plough Inn on Friday 31st
✅ Beautiful wedding in York on Saturday 1st June
✅ A post wedding doo at the Sherwood Hideaway on Sunday the 2nd
May 17/18/19
That's the end of another fantastic weekend at the Pickwicks
A beautiful wedding at the Carriage Hall, Plumtree
A sell out Fake Festival in Sheffield and just finished with a relaxing open day at Elizabeth and Stevens, East Markham, showcasing their new outdoor garden area - well worth a ride out. For anyone who watches Salvage Hunters, it was lovely to meet presenter Drew Pritchard
A massive thanks to all our little Pickwicks for getting us through a busy few days
We've had a cracking start to the month of May:
A sell out at The Carpenters Arms, Westwoodside
A sell out Fake Fest in Doncaster
A private Christening Doo in Sturton By Stow
Here's where you'll find us popping up over the rest of the month, keep your eye out for our public events and, with a bit of luck, Henrietta May be making an appearance 🍕🍻🌞
Keep an eye on our Facebook page for event details www.facebook.com/thepickwicks1
Pop-Up Pizza @ The Plough Inn, South Leverton - 26/04/19
Fantastic sell out Pop-Up Pizza Night at The Plough Inn, South Leverton. Massive thank you to all of our regulars and new faces who braved the weather and packed out the pub.




Sun, Cider & Pizza - 19/04/19 - 22/04/19
We had brilliant Easter bank holiday in the sun starting at The Stirrup Inn, Willoughton on Good Friday, Bad Apple Cider Bar, East Markham on Easter Sunday and The Jenny Wren, Susworth on Monday.
Easter Pop-Ups! - April 2019
What a busy Easter Weekend we've got!!!
Friday 19th - The Stirrup Inn, Willoughton (5-9pm)
Saturday 20th - The Carpenters Arms, Westwoodside (2-5pm chilli nachos, burgers and hot dogs)
Sunday 21st - Bad Apple Bar, East Markham (1-5pm)
Monday 22nd - The Jenny Wren, Susworth (1-5pm)
Alpacas, Tipis, Gin & Pizza! - 12/04/19 - 14/04/19
Mr & Mrs Pickwick's have a busy April
Just a taster of where we'll be this month........

Belton / Crowle
South Leverton
Willoughton
Westwoodside
East Markham
Susworth
South Leverton (again😊)
Spridlington

Keep an eye on our Facebook page for event details www.facebook.com/thepickwicks1
Meet Henrietta! - 02/04/19
En route for a couple of little tweaks, signage and new pizza oven fitting, then she's good to go.
We're taking bookings now for Wood Fired Pizza, Mexican and Pulled Pork 😊🍕
Private Party - Snaith - 30/03/19
Pop-Up Pizza Night - The Plough Inn - 29/03/19
Introducing our new little Pickwick!
Available now for Weddings & Parties!
Pop-Up Pizza Night - The Stirrup Inn - 15/03/19